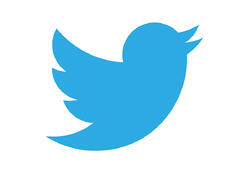 Big Data Republic has announced that Opera Solutions (@OperaSolutions), a global leader in Big Data, machine learning, and advanced analytics, has been voted one of the top 100 most influential Big Data Twitter accounts.
Opera Solutions placed 51st overall in the Top 100 ranking. Among corporate accounts (versus individuals), it came in fourth, in company with SAP BusinessObjects, IBM, and TIBCO Software.
"We're delighted that our Twitter followers find our tweets of interest and importance, and we appreciate Big Data Republic's efforts to help people identify the right data sources to keep on top of the Big Data revolution," said Laura Teller, Chief Strategy Officer at Opera Solutions. "We think knowledge and dialogue are critical in this rapidly evolving market, which is why we are not only expanding our #BigData presence but also have recently launched the SignalCentral blog."
Over a one-month period, Big Data Republic hosted the #BigData100 Twitter campaign to "find the most influential, whimsical, and useful tweeters," discussing everything Big Data. In the busy Twittersphere, the campaign's primary goal was to cut through "the noise and hype surrounding Big Data" and to see which Twitter users were delivering real and usable information.
The Web-based publication crowdsourced its findings from the Big Data Republic audience by requesting readers to submit nominations via Twitter. Then, rankings were calculated and assigned by PeerIndex, a company that measures online interactions to determine Twitter users' impact in social media.
Opera Solutions maintains an active Twitter account (@OperaSolutions), with over 10,000 Tweets and more than 1,400 followers — and growing every day.