How Do You Solve Box Office Scheduling? Watch a movie.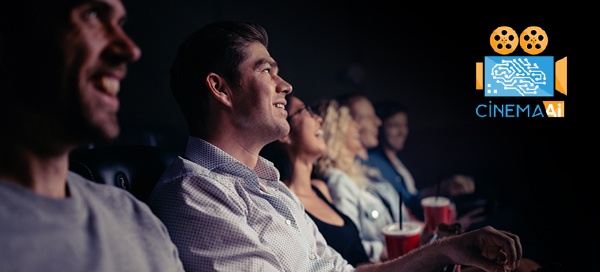 It is 2013…
Everyone is singing Frozen's Let It Go. Superhero fans are enjoying Superman's re-launch in Man of Steel. And trailers for The Wolf of Wall Street are playing every 30 seconds. All things considered, not a bad year for moviegoers. And for the box office? Cinema chains are enduring yet another year of declining ticket sales – a persistent trend since 2002. The film industry needed its own superhero, and AI was waiting in the wings.
The movie, Her, was also released that year. The film provided commentary on, among other things, the inevitable impact of Artificial Intelligence on our not-so-distant future.
One movie theater was about to take a cue from Her, beginning a new chapter for AI at the movies.
A broken system and a compelling opportunity
At the core of every cinema is the weekly schedule, and behind every schedule is an experienced programming team. In 2013, the scheduling process was predominantly manual. Management teams negotiated show times with distributors, then pieced together a veritable jigsaw puzzle of screens, times, and movies. The resulting schedule is, at best, sup-optimal for theaters and customers alike.
But one enterprising cinema executive believed that machine learning could change all of that. What if historical data could be fed into a computer model, and the computer could quickly determine the most profitable times and screens for each film?
Back in 2013, the now-familiar concepts of big data, internet of things, and machine learning were viewed as academic ideas that few major companies cared to invest resources in. Despite this, our executive decided to enlist the help of a promising Big Data company.
Enter Opera Solutions
Around this time, the research team at Opera won a $1,000,000 competition to improve the Netflix recommendation engine. With a proven ability to solve complex data problems in the streaming space, the opportunity to take on a new challenge in cinema was a natural next step.
Over the next 7 years, the Cinema Chain & Opera formed a strong partnership
First, the two partnered to train complex analytical models that could predict ticket demand and concession sales for each film. Next, the forecasted demand was used to derive an optimal showtime schedule to maximize profits. That final schedule provided an efficient and valuable tool to the programming teams and helped them navigate the complex negotiations with distributors.
Initial performance of the new schedules exceeded expectations as incremental profit quickly covered the initial investment. Recognizing a larger opportunity, the management team decided to double down and support Opera's development of the CinemaAI solution. This revolutionary web-based UI was user-friendly and intuitive. CinemaAI empowered programming teams to create new AI solutions on their own. Most importantly, it unlocked potential across the entire organization.
Adoption of new tech is rarely easy… But the results speak for themselves
For many years, theaters were constrained to physical reels of film which meant there were only as many possible schedules as unique movie titles. The advent of the digital age changed that. With digital, the same film could be shown on multiple screens simultaneously. And yet, even a technology with as much upside as digital had its share of detractors. More copies meant more scheduling possibilities – millions more possibilities. The programming team's job became exponentially more complex, almost overnight. The problem was that the technology used to schedule movies had not yet caught up with the new technology used to show those same movies. That's when CinemaAI entered the picture.
CinemaAI propels scheduling technology into the digital age – solving the scheduling problem while creating a win-win for all cinema stakeholders.
The platform freed up time for programming teams to focus on distributor relationships. It also eliminated the redundant and error-prone processes of uploading, checking, and maintaining the schedules.
The programming team began achieving better results and received positive feedback immediately. The new schedules made movies more convenient for customers and more profitable for cinemas. The solution also gave programmers a stronger negotiating position with distributors.
And CinemaAI was a win for distributors as well. Better showtimes directly result in better attendance for their films.
What's Next?
Upcoming improvements for CinemaAI will free up even more time for cinema managers – no need to manually assign ticket prices, session attributes, etc. The numerous hours shaved off the process translate to hundreds of thousands of dollars in savings.
Over the next few years, solutions like CinemaAI will become vital to the developed markets of North America and Europe. Cinemas that can identify and correct hidden inefficiencies, maximize concessions revenue, and reduce costs will be best positioned for growth. In the expanding Asian market, CinemaAI will help early adopters cement their place in the market for decades to come.
Whatever became of that ambitious exhibitor?
They are performing better than ever, opening new theaters, and rolling out CinemaAI in every market worldwide!
Find out how CinemaAI can help your theater - Sign up for a demo today or Download and read the full case study