---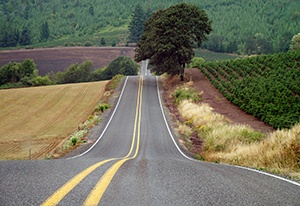 Part 3 of 4: Grow Revenue from Your Existing Customers: How Big Data Analytics Can Help
This post is the third in a four-part series. The second installment, "Big Data Analytics: Necessary but Not Sufficient," discussed three new ways companies can use Big Data analytics to improve a business' ability to consistently improve revenue growth from existing customers. Here, we'll discuss aspirational value and Big Data analytics' role in attaining it.
People sometimes fail to notice opportunities that later seem obvious. Even when we do identify such opportunities, we may neglect to pursue them, or we may take an ineffective approach to pursuing them. One example of this phenomenon is how businesses think about driving revenue growth.
---
In most organizations, new business development tends to be exactly what the term implies: new business from entirely new customers. Identifying prospects and converting them into paying customers is an essential source of growth for any business, of course, and depending on the nature of the industry, the business, and the business' offerings, compartmentalizing sales activities into discrete groups — one for prospective customers and another for existing customers — may be an entirely sensible model. The revenue mix and organizational design necessarily follow this skills specialization, as does the associated cost structure.
When a business decides to emphasize prospecting for new customers over driving revenue growth from its existing customers, it must also understand the opportunity costs of this decision. Simply stated, new customers cost more to acquire and serve, and while revenue is never guaranteed, the probability of selling again to an existing customer is generally much higher than the probability of securing a new one. Placing a disproportionate emphasis on new customers to drive revenue growth, or in an extreme case, exclusively focusing on new customers to drive growth, risks neglecting a strong captive source of revenue for the business.
A business knows its existing customers intimately in terms of demographic and psychographic attributes, needs, need states, and behavior. The business also knows from its experience interacting with its existing customers which modes of interaction are most and least effective. Critically, this information set includes spend history, which allows the business to calculate each customer's aspirational value, or AV. AV is a target value for a customers' spend, based on peak historical spend patterns. Knowing AV for its customers allows the business to establish a baseline spend target, develop stretch targets that extend beyond the baseline, and measure the customer's progress along this trajectory.
Using Big Data analytics in conjunction with AV is a powerful methodology for driving revenue growth from existing customers. Big Data analytics validates the AV calculation, reveals customers' needs and need states (dynamic sets of behaviors, motivations, trade-offs, and thresholds that guide purchasing activity), and enables the business to outline a set of precise actions that catalyze repeat purchases and shape the overall customer experience.
Not only does this methodology improve the business' ability to drive revenue from its existing customers, but it also helps make that growth profitable growth. By focusing on its existing customers, a business can forgo expensive acquisition costs while also maintaining a far lower overall marketing cost structure. The same intimate knowledge of customers' needs (at the company, department, and individual level), buying patterns, purchase decision criteria, and purchase thresholds, which the business uses to drive revenue, also implies a low SG&A expense for activities focused on these customers. Compared with new business development, a focus on existing customers represents a higher-ROI opportunity.
While this admittedly seems perfectly obvious, many companies make a practice of emphasizing the new over exploring what could be achieved with the existing. Turning inward vs. always looking outward just makes good business sense.

John Mack is Executive Vice President of Marketing for Opera Solutions.
Part 3 of a 4-part series: "Grow Revenue from Your Existing Customers: How Big Data Analytics Can Help"
To learn more, view a recorded webinar that explores this topic in more detail, examines new ways to apply Big Data analytics to the challenge, and reviews case studies from industry-leading companies.