---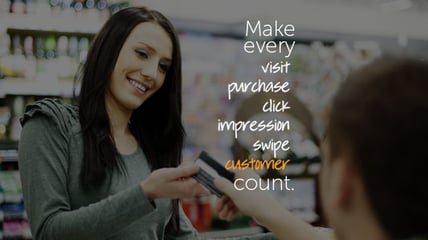 Conventional wisdom leads you to think that when a company knows its customers, it ends up providing better service, increasing loyalty, and generating more sales. Right?
Yes, but the truth lies between what is desired and what is achieved.
Opera Solutions has been helping Fortune 500 companies apply Big Data analytics to address challenges in operations, sales, and marketing, among other business functions. In today's business climate, one of the most relevant challenges is how businesses can most effectively grow revenues from their existing customers. We have chosen this to be the topic of our next webinar.
Each company manages its customers in a unique way. While many do a fantastic job building their brands and providing excellent and personalized service, many never develop an intimate understanding of their customers, identify ways to more effectively engage with them, or succeed in driving more business from them.
From Aspirational Goals to Aspirational Value
Most companies aspire to achieve similar goals. Annual reports, marketing material, and campaign planning documents tend to include the following objectives:
Improve customer satisfaction
Increase loyalty
Grow revenue
Yet many companies miss the mark. They often place more emphasis on acquiring new customers rather than maximizing the opportunity that existing relationships represent for driving transactional gains or increasing loyalty.
In addition to succumbing to the allure of acquiring more customers to grow revenue, business professionals often fixate on the well-understood and simpler computation of acquisition costs (CAC) relative to the estimated lifetime value of a customer (CLV or LTV). Calculating this metric gives us comfort by allowing us to conquer new territory. We can readily allocate funds for sales and marketing execution, as well as establish baselines for measuring success or failure.
We can devise an analogous metric for existing customers. By quantifying aspirational value (AV), or the maximum a customer might spend in a given time period, we can measure current performance (i.e. customer spend vs. marketing investment) against a target for each customer and determine how best to engage and stimulate enough additional spend to hit the target.
A "First Principle" for Business
Quantifying the AV of your existing customers is truly a "first principle" for business. While the effort may seem daunting because of the differences between individual customers and personas, making such a calculation is achievable today with a platform approach to Big Data analytics. Signal Hub from Opera Solutions is particularly adept at quantifying AV — and doing so quickly, accurately, and in a manner that allows businesses to readily drive business activity that delivers the value.
To accurately quantify AV, businesses must build an intimate data portrait of each customer and then plan and orchestrate the right interactions that lead to increased revenue. These requirements actually serve the business beyond merely driving that next dollar of incremental spend. Businesses also benefit greatly over the longer term by building a strong and healthy relationship, retaining the customer, and capturing more of their wallet share while achieving higher satisfaction. Aspirational value is a foundational metric that should not only be part of the business lexicon alongside CAC and CLV but can also drive immediate value for businesses.
Learn more about aspirational value and how Big Data analytics can help your business grow revenue from your existing customers during our webinar.
---