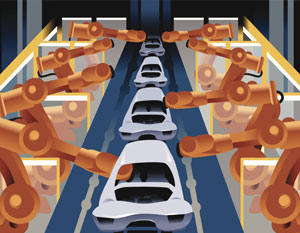 ---
In a previous post, "5 Obstacles to Achieving Scalable Data Science, and How to Overcome Them," we talked about perspectives distilled from hundreds of conversations with our customers and partners and the challenges they face in trying to achieve a scalable data science capability. All of these customers have an extensive backlog of ideas, but they struggle to convert these ideas into actual use cases, or mini-applications, that can run in a production environment and generate real business value. These businesses universally encounter the following key obstacles:
(1) They have too many tools and technologies to manage effectively.
(2) Data is everywhere, but deriving value from it is extremely difficult.
(3) The traditional "artisan" approach to use cases severely limits the number of business problems they can solve.
(4) Operationalizing data science, with hundreds of models in production, is extremely difficult.
(5) Companies are willing to experiment but are afraid to make the long-term commitment necessary to foster widespread adoption.